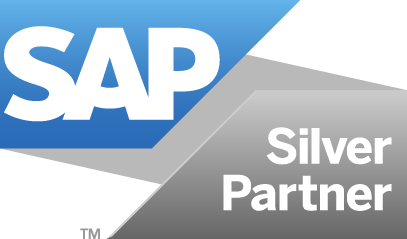 SPC is a SAP Silver partner.
Our partnership with SAP underlines our commitment to only provide the best in services and solutions to help leveraging SAP software with our clients.
The partnership with SAP enables us to draw from additional resources to continuously improve our product and skill development leading to a better more comprehensive service delivery to our clients.
SPC is a member of the SAP User Group
As a member of the American SAP User Group (ASUG) we join a very active community of SAP Users and share our experiences. The ASUG is a fantastic opportunity for users and partners to meet with a common interest: Understanding and accelerating the use of SAP software as a platform to achieve operational excellence.


A Technology Partnership SPC & DocSumo
Document AI software with Intelligent OCR technology helps to convert unstructured documents such as pay stubs, invoices and bank statements to actionable data. Works with documents in any format with minimal setup.
We use DocSumo's AI software as the foundation for our Intelligent Invoice Automation for SAP.

A Technology Partnership SPC & INT4
With INT4's automated Interface Testing Tool we can bring significant cost savings and accelerators to any migration projects. Any type of integration can be tested and validated on a massive scale in fractions of time that would usually be required. This leads to higher test coverage, earlier problem detection, and faster and more robust migration.

A Technology Partnership SPC & IndySoft
Indysoft's comprehensive and highly effective Calibration Software for Manufacturing, Aerospace, Aviation + Defense works fully integrated with S/4HANA. From the synchronization of equipments and functional locations, to the integrated process flow of scheduling calibrations, issuing and confirming work orders, recording inspection results and certificates, IndySoft elegantly and efficiently pairs with S/4HANA to create a holistic enterprise solution for all calibration needs.
SPC is a member of the German American Chamber of Commerce
The heritage of our founder Frank Muehlenkamp makes it natural to stay connected with German based companies that have an active and vested investment in the US. We know and have experienced the different approaches to common problems between the two cultures for more than 25 years.
Experience makes us the ideal partner for German and Central European businesse seeking help and support with their operations in the US. Often, the centrally controlled IT departments have a limited reach. Distance, time, language, and culture are challenges that are not always easy to surmount.
We offer companies a reliable and trusted outpost that can help facilitate successful roll-outs and efficient operational support aligned with a company's global strategy here in the United States.

SPC is a member of the Greater Summerville/Dorchester County Chamber
of Commerce
Software Projects Consulting has its operations in Summerville, SC. The location is next to Charleston, SC and provides convenient access to a developing infrastructure and economic environment. Being part of the community is important to us, We have been a member of the GSDCC Chamber of Commerce since our inception.
We promote and encourage the use of SAP in Education with institutions like the College of Charleston, The Citadel, and others. We offer internship programs and seek an active dialog with instructors and students alike to further the understanding of the role of ERP in manufacturing environments.
Please see our Education section to learn more about opportunities to engage us or partner with us to further the education of the next generation workforce.
Get started today.
Want to deliver the next generation technology to companies in the SAP ecosystem? Contact us to explore how we can help you adopt and integrate your technology with SAP software.