Automated Invoice Processing Stop Manually Keying Invoice Data and Save 50% of Your Costs
Automate invoice data capture and processing with Docsumo's intelligent OCR engine & APIs. Minimal setup, intelligent extraction, smart validation, and easy integration. With Docsumo's invoice capture software, save hours, earlier spent in manually entering invoice data.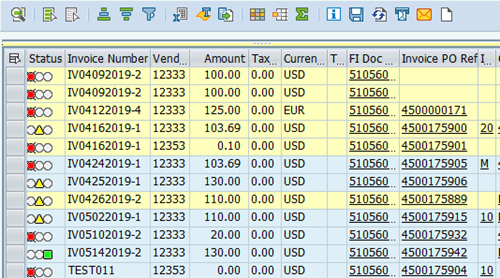 Challenges with Invoice Processing
Accounts Payable staff & Operations Teams spend up to half of their time manually extracting data from invoices. Traditional optical character recognition (OCR) solutions tare not able to automate invoice extraction because invoices lack a standardized format.
Moreover, extracted data needs to be validated against the ERP system and purchase orders to achieve high straight-through processing. This represents a critical constraint and  bottleneck to reduce processing cost and increase processing volume.
Features
Build a customized invoice capture and data extraction workflow within minutes. Convert PDFs or scanned invoices to data without needing technical skills or coding.
Integrate the results of the invoice processor with the power of SAP ERP and have your invoices automatically created in SAP ERP with the SPC Automatic Document Retriever.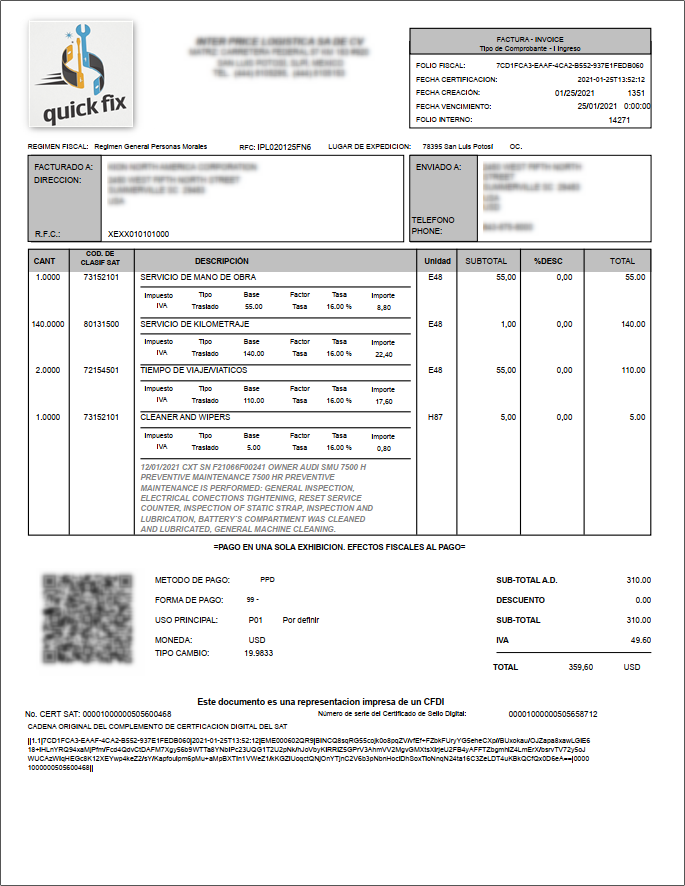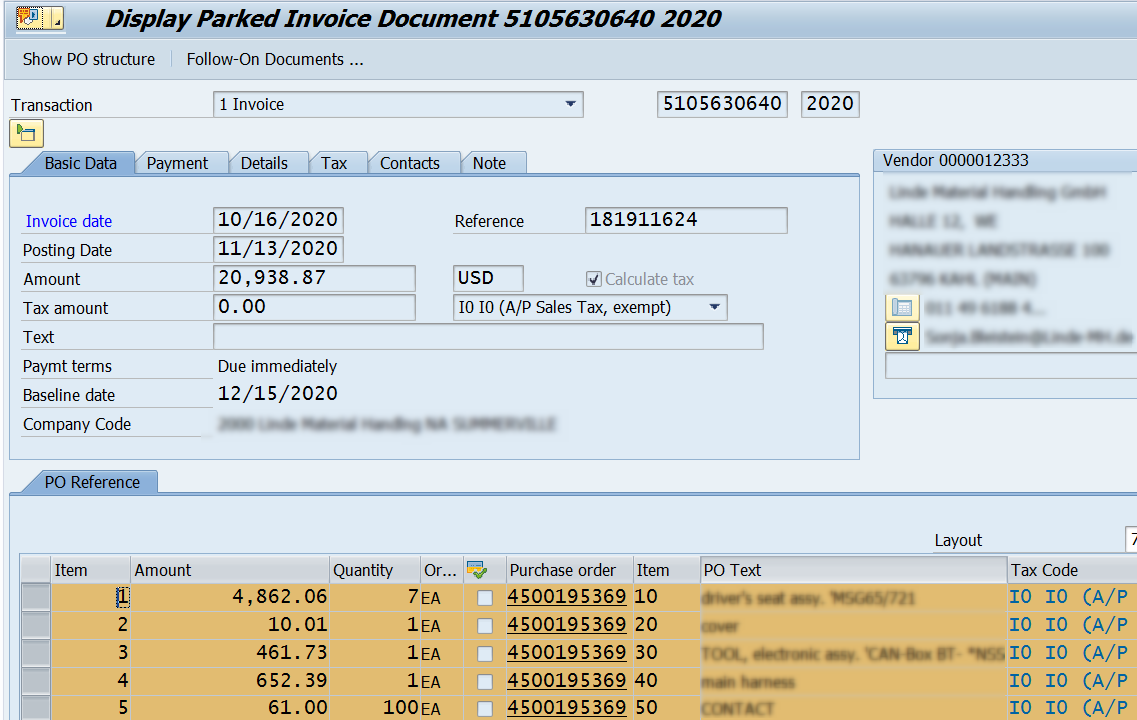 No click required
FROM PDF TO SAP VALIDATED INVOICE WITH ZERO CLICKS
ELIMINATE NON-VALUE ADDING MANUAL WORK AND LET THE SYSTEM GO TO WORK FOR YOU
Docsumo Document Processing Features
OCR Scanned Invoices
Our built-in intelligent OCR engine allows you to extract text from scanned invoices as well as text based PDF files.
Advanced Image Processing
Advanced image preprocessing (deskewing, noise reduction, contrast correction) gives higher data extraction accuracy.

Extract Tables
Extract multipage tabes from PDF bank statements and convert them to excel or JSON data for downstream processing.

Smart Filters
Apply filters for dates, numbers and other regular expressions to extract data in desired format.

Invoice Processing Presets
Docsumo comes with presets for processing invoices and extracting header data (number, date, totals, tax amounts) out of the box and without any training.

Automatic Email Parsing
Auto-forward emails with attachments to a dedicated Docsumo email address. Docsumo captures text data from emails along with attachments.

Integrate with API or Webhooks
Docsumo makes it very simple to send extracted data to any other software with APIs & webhooks out of the box.

Amazingly Fast Processing
It takes less than a minute to import a document, process it, extract all data fields from it and send the data to other apps.
SPC Automated Document Retriever Features
Integrated Docsumo API
Retrieve your processing results directly in SAP w/o any further hops or downloads and uploads
AUTOMATIC CREATION OF SAP IDOC
The Document Retriever automatically converts the data received from the document processor into the standard SAP IDOC format
Monitor Incoming Invoices
The Invoice Cockpit provides you with the work queue to monitor all incoming invoices to be posted
Automatic GR/IR Matching
Parked invoices are continously monitored and checked against incoming goods receipts. Invoices are automatically matched and posted and released for payment.