Solutions that integrate. Easily. Adding value from Day One
Innovations
Intelligent Invoice Automation For Sap
Still manually entering invoices in SAP? Save time and increase accuracy with our Invoice Automation Tool.
With SPC's Intelligent Invoice Automation you can now harness the power of DocSumo' s Machine Learning/AI in SAP ERP. Invoices are sent to any mailbox and re-directed to the Cloud Based AI Document Processor built on AWS. Here, documents are classified, data is extracted, and queued for pick-up by SAP.
With our Automated Document Retriever, the data is being transferred from the cloud and converted to IDOC format or processed directly into the target document type. Faster, easier, with an astonishing accuracy unparalleled by traditional invoice processing systems. See it to believe it! Contact us to set up a demo and learn more about how we can virtually eliminate the manual entry of invoice data in SAP.
SPC PAYROLL / JOURNAL ENTRY UPLOADER
Uploads are cross checked against GL and Cost Objects to ensure the data meets your Accounting and Controlling requirements. Errors are logged and can be viewed to correct any issues before posting. Email us or call us to learn more about the SPC Payroll/JE Uploader.
Easy to integrate, easy to execute: The SPC Payroll/Journal Entry Uploader.
The Uploader serves to automate uploading payroll postings from external payroll providers. The upload format is flexible and can easily be mapped to match different payroll providers.
The Uploader also serves as a general Journal Entry uploader. If you are creating financial transactions outside of SAP and have to routinely manually enter them, we suggest using the Uploader.
Supply Chain Accelerators
Increased transparency and control over your supply chain at any time
SPC's Supply Chain Accelerators give you more and better transparency and control over your supply chain activities. The Supplier Backlog Monitor provides a current and historic view of how you are meeting your APW/MPW targets with your suppliers. The Monitor provides current release data and show backlogs and highlights problems for quick identification.
Our Material Planning Dashboard provides a comprehensive view of what is happening with a material. It summarizes where you material is used and compares demand and supply to quickly highlight any expected shortages.
The Structured Demand Analysis combines secondary raw material demand with the primary demand for your assemblies or finished product. The demand source can be quickly identified for a large number of materials and provides an additional viewpoint for a more accurate short-term production scheduling.
The supporting layer for all Supply Chain activities in today's world is the automated communication using EDI. With our fully configurable EDI monitor, responsibilities can be assigned to EDI message types with specific defined elements within the EDI message itself. This enables the Monitor to notify the right user responsible for any issues or failures of the particular EDI communication – be it by partner, plant, purchasing group, or any other organizational element.
RF WAREHOUSE Accelerators
Actively monitor your shipping process from picking to loading.
With the SPC Shipping Monitor packing and loading your customer shipments has never been easier and never been more accurate. With built-in Poke Yoke checks, the SPC Shipping Monitor makes sure the right goods get to the right customer. You can track your loading process in a Dock Monitor Display in real-time.
Plan your shipments in advance and the Shipping Monitor will show you shipping sequence or truck schedule and can easily switch from a day's workload view to the individual loading progress. All supported with RF devices that make the packing and loading process fool proof.
Take control of your Physical Inventory.
Plan, execute, monitor, and reconcile your next physical inventory with SPC Physical Inventory Accelerators. The Accelerators support the execution of a physical inventory by allowing counters to count via RF devices and internally consolidate count results to their proper location. Multiple scans of the same product in different areas on production lines are consolidated before handing-over the results to the standard SAP inventory document. Issues are identified and displayed to a supervisor who can monitor the progress of the inventory count from a dashboard. The tools seamlessly integrate in your standard SAP PI process and are fully auditable.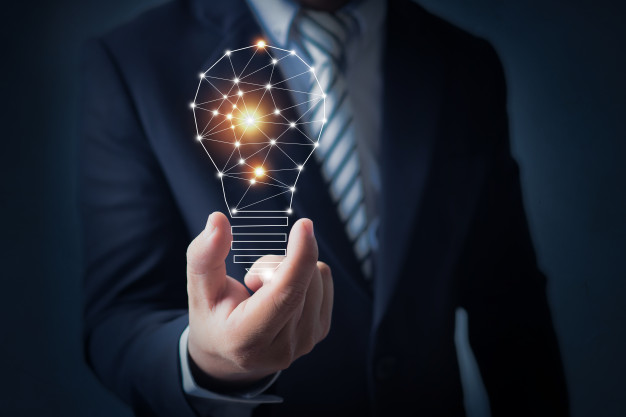 Interface Testing Tool
Codeless test automation for SAP systems integration
Automate the testing of all interface-related scenarios. Strengthen DevOps by ensuring the quality of every change introduced to application interfaces. Tests i.a. SAP Process Orchestration (SAP PO), SAP Cloud Platform Integration (SAP CPI) and backend interface implementation in SAP S/4HANA..
Never enough time and resources for testing? Learn how the IFTT saves time, increases test coverage, reduces risk, and supports DevOps.
Get started today.
To learn more about how our Solutions and Innovations portfolio can help you make the most out of your investment into SAP software, contact us now.